IRULE #4 UNDERSTANDING THE WEIGHT LOSS EQUATION with Tom Hank and Denzel Washington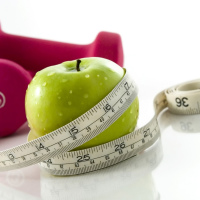 IRULE #4 UNDERSTANDING THE WEIGHT LOSS EQUATION
I have had the special opportunity to work with Tom Hanks on "Forrest Gump," "Apollo 13″ and "Philadelphia." Tom was nominated for an Academy Award for Best Actor in all three films and won the award for "Forest Gump" and "Philadelphia." He is the only actor to date, along with Spencer Tracy, who has won back-to-back Oscars for Best Actor! At the time Tom's announcement to play his character, Andrew Beckett, was well received by the Hollywood community. Hollywood was one of the first professional communities to embrace the cause of raising awareness of the HIV-AIDS crisis.
When asked to develop a fitness program for Tom Hanks in "Philadelphia" the challenge was to show the fast weight loss that accompanied the HIV-AIDS disease, but to do it in a healthy, safe way. Tom and director, Jonathan Demme wanted to show, with accuracy, the physical effects of the HIV-AIDS virus. From the beginning everyone on set knew this was a special film with a message for all to hear and see. This was also the first time my science-based training program would be put to the test, demonstrating sustained and consistent weight/fat loss on-screen since the movie was going to be shot mostly in sequence.
The Energy Balance Equation is the gold standard for weight loss today. My book, "The Equation" outlines the truth and effectiveness of the energy balance equation. It's been incorporated in every weight/fat loss program that I have used in training actors. The basic truth still works for fat loss—eat less and move more! To effectively lose the body fat and weight, our program required Tom to eat a specific amount of calories during the day and burn those calories off at the end of the day. After a long day of shooting, Tom would get on a treadmill and burn 335 calories, then a stair climber and burn 335 calories and finish off another 330 calories on a stationary cycle in his hotel room, a total of 1000 calories, the amount of calories he had eaten that day. He lost 2-3 pounds of fat each week, allowing him to take off his shirt during the last part of the film to effectively show the weight loss of the HIV-AIDs patient.
Appropriately, when the film debuted in December 1993, the Phillies won the National League Pennant.
IRULE # 4-Eat Less/Move More Is The Correct Path For Effective Weight Loss (No Gimmicks)